Fueled by experience, knowledge, and true passion in helping our partners thrive online, get to know the friendly faces that balance our canopy.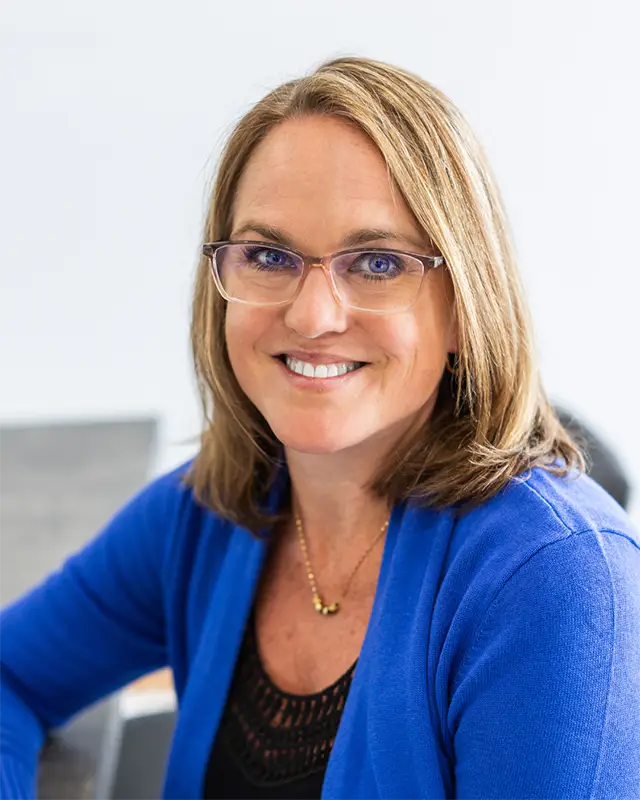 Mandy Mahoney
Owner, Success Coordinator
Certified Digital Marketing Professional
Alexis Rhoades
Digital Marketing Strategist
Certified Digital Marketing Professional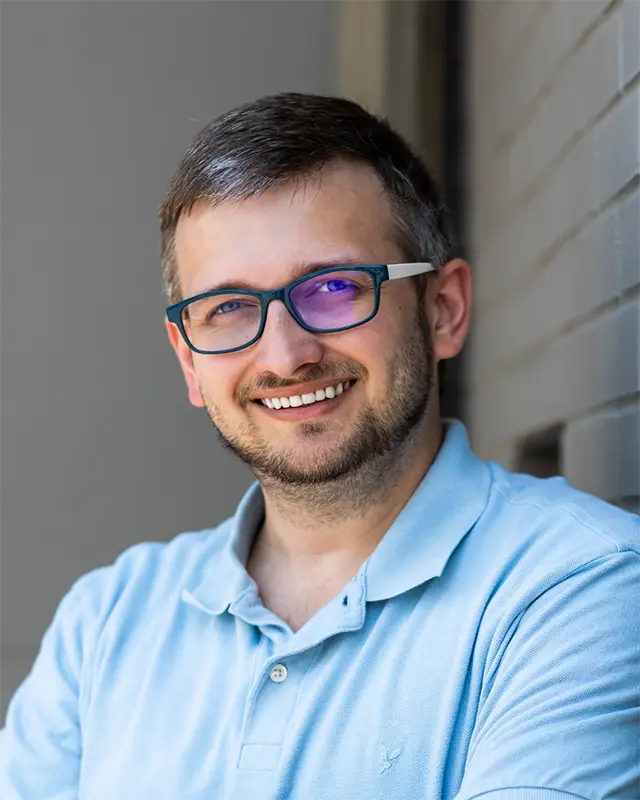 Josh Cool
Senior Software Engineer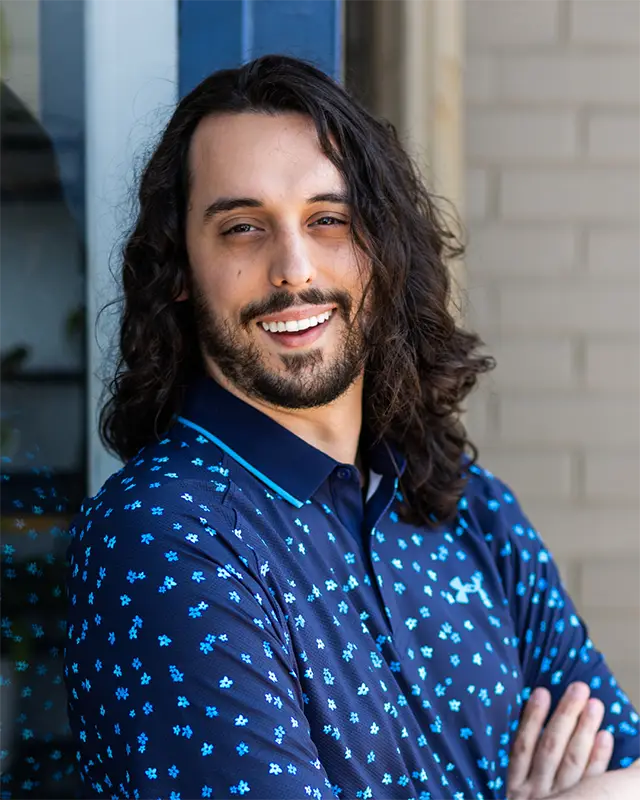 Jacob Nicol
Software Engineer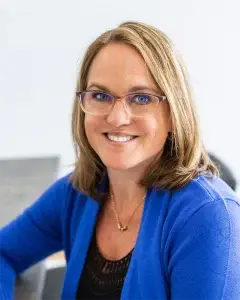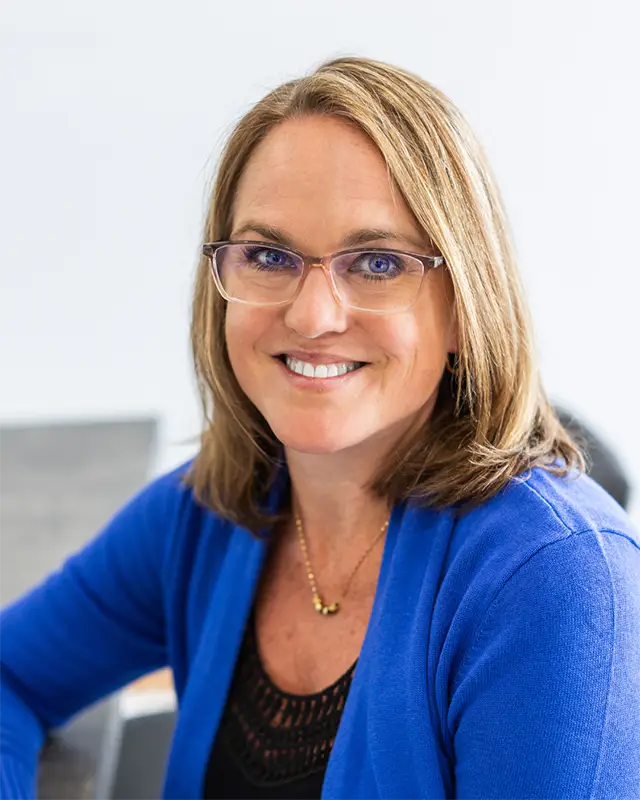 Owner, Success Coordinator
I am your frontline contact to discover your business goals, offer suggestions, create a proposal, and manage your account. For over 20 years, I have helped businesses present their brand and services using print and digital strategies. In 1999 I began my career with Storey Marketing, our independent pharmacy marketing division and in 2021 I purchased the business. Shortly after my team and I realized that we needed a new company division to better serve businesses in other industries, Blue Canopy Marketing was born.
I earned my BA in Biology from Lycoming College and a minor in Economics. My biology degree was a strength when working with pharmacies and my years of continuing education in marketing have allowed me to serve my clients well. I recently completed my certification as a Digital Marketing Professional by the Digital Marketing Institute and the American Marketing Association. In addition, I listen to marketing professionals on daily podcasts.
When I am not working, I enjoy spending time with my husband, three children, and our dog. When we are not running our children to activities, we enjoy spending time at the lake, playing games, and watching movies.
I help streamline your marketing efforts so you can focus on what matters, running your business.
As a Certified Digital Marketing Professional per the American Marketing Association, I thrive on helping clients improve their digital marketing strategies to make stronger connections with their audience. I wholeheartedly believe that a consistent brand approach, whether online or off, is paramount for any business's capacity to generate new leads and retain a loyal following.
As a proud member of the Blue Canopy Team, delivering ethical, integral, and high-quality work is at the core of every task I set out to accomplish. Fueled by a passion to conquer any challenge thrown my way, I am ready and able to assist business owners in developing strategies that are custom to their needs and help provide solutions for current obstacles.
I am endlessly curious about all things consumer psychology and buying behavior. Having obtained my undergraduate degree in Marketing from Mercyhurst University, as well as an AS in Business Administration with a Social Media Marketing Concentration, continuous education in this ever-evolving field remains a huge pillar of importance in my career. I am fully committed to being a lifelong student of my chosen area of specialty and am always in search of new ways to enhance my knowledge and provide more value to my clients.
Native to Meadville, I am a self-proclaimed bookworm, outdoor enthusiast, and amateur chef.
Digital Marketing Strategist
I help bring your new snazzy responsive website to life and oftentimes, I get to create new business web-based software solutions that may never have existed before. One of the best things about working at Blue Canopy is that I have the ability to take the research and development I have learned and immediately apply that knowledge to help strengthen our technology services and enhance your website and digital services to be "next-level".
Outside of work I enjoy composing instrumentals, gardening, going for walks, camping/exploring, finding new hobbies, spending time with my family, and going to the zoo.
I am your human-powered Google search and I am here to help!  You can expect to find me on the other side of your support calls and emails.  I've spent over 10 years in the customer service industry helping people chase down their ideal solutions and even longer helping my parents with the DVD player. 
My love for technology started at an early age.  To keep up with my expensive hobbies, I worked in the tech industry where I immersed myself in all the cool ways we can automate our lives!  I eventually attended Edinboro seeking a degree in Computer Science while also serving in the Army as a computer repair technician.  I gained my AC/DC certification while enlisted and spent time refining my soldering and repair skills on advanced communication equipment. 
Nowadays you can find me chipping away at my full-stack web development certifications or tinkering with my 3D printer.  I often trade my weekly allowance for Philips Hue light bulbs and enjoy controlling my home from the couch where I play insane amounts of video games with my loving wife and two dogs.  I look forward to meeting you!