Launching your website doesn't mean it is the end of your digital strategy
Your website is where you make your first impression of your business. With the ever-changing digital landscape, it is imperative to maintain the security and performance of your site. This is why Blue Canopy Marketing does not just offer hosting, we offer complete website wellness packages.
The best way to keep your website safe is to have a concierge team who checks, protects, backs up and maintains the integrity of your site.
Protect Your Investment with one of our Website Wellness Packages
All packages are billed quarterly or save 10% with annual purchase.
NOTE: Website Wellness Packages are only available to Blue Canopy Website Customers. Ready to start your new website project? REQUEST A QUOTE today!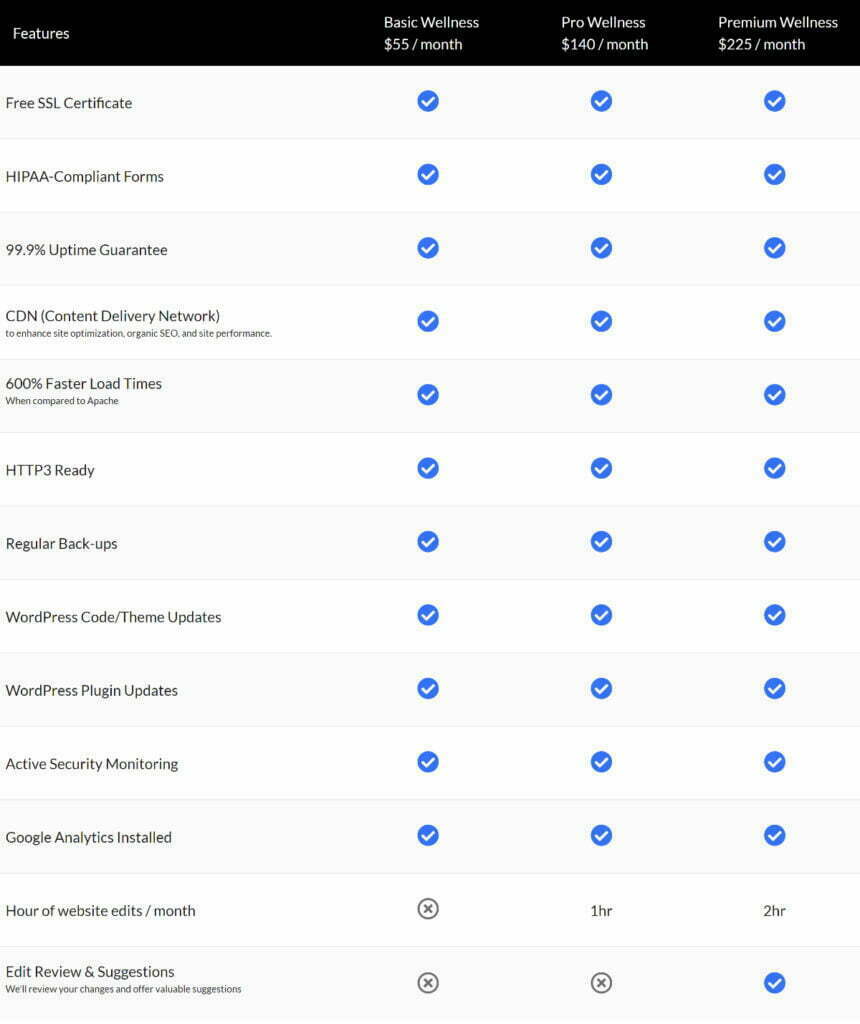 Basic Wellness
$55 / month
Premium Wellness
$225 / month
CDN (Content Delivery Network)
to enhance site optimization, organic SEO, and site performance.
WordPress Code/Theme Updates
Active Security Monitoring
Google Analytics Installed
Hour of website edits / month
Edit Review & Suggestions
We'll review your changes and offer valuable suggestions
Want the Basic Wellness package, but the flexibility to request edits when you choose?
Trying to make edits on your own and something on the site breaks? Have an update to the site and just don't have time to do it? Just submit a support/help request and we will provide an estimate and upon your approval will schedule updates.