In the age of instant communication and online reviews, a business's reputation can be made or broken within mere moments. The sheer power that customer feedback wields in influencing purchasing decisions cannot be underestimated. Whether it's a restaurant, a salon, a law firm, or a tech startup, online reputation plays a critical role in dictating success.
But what exactly is reputation management? And why does it matter so much for modern businesses?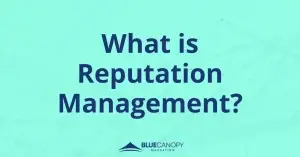 Understanding Reputation Management
At its core, reputation management is about actively shaping public perception of a brand or business. It involves monitoring, addressing, and considering both the feedback your business receives and the broader conversations happening around it online.
Here are some of the primary components and benefits of an effective reputation management strategy:
Ongoing Online Listing Updates: In an ever-evolving digital landscape, it's crucial that a business's online listings remain up-to-date. Consistent and accurate listings not only boost your brand's credibility but also improve its local SEO standings. This means when someone searches for services or products you offer in your area, your business is more likely to appear as a top suggestion.
Review Generation: Customer reviews have become a cornerstone of online reputation. Actively encouraging satisfied customers to share their positive experiences on platforms like Google and Facebook can significantly enhance a brand's online image.
Review and Social Media Feedback Management: It's not just about collecting reviews; it's also about engaging with them. Responding to customer feedback, both positive and negative, showcases a business's commitment to customer satisfaction. It can also provide invaluable insights into areas of potential improvement.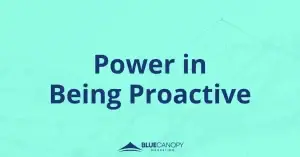 Why It's More Than Just "Damage Control"
Reputation management is not merely a tool for damage control in the wake of negative feedback. It's about proactively building a positive brand image and fostering trust among your target audience. By consistently engaging with your audience and ensuring they feel heard, businesses can form deeper, more meaningful relationships with their customers.
Moreover, the data gathered from customer feedback can be a goldmine. It offers businesses the unique opportunity to understand their customers better and refine their offerings accordingly.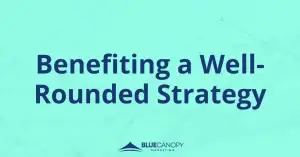 Integrating Reputation Management with Other Digital Strategies
While reputation management in itself is powerful, it becomes even more effective when integrated with other digital strategies. For instance, combining it with a solid social media management plan can further amplify a business's online presence and strengthen its connection with the audience. Features like live web chats on a business website can also enhance user experience, further bolstering reputation.
In Conclusion
In today's hyper-connected world, where opinions can be shared in a split second, businesses cannot afford to be complacent about their online reputation. Adopting a comprehensive reputation management strategy is no longer just an "added advantage" but a necessity.
By transitioning from a reactive approach to a proactive one, businesses can not only safeguard their reputation but also leverage it as a powerful asset in their growth journey.
Thanks for reading!
Interested in learning more about how to better market your business? Check out BEST BUSINESS WEBSITE DESIGN or THE IMPORTANCE OF PERFORMING A DIGITAL AUDIT FOR YOUR WEBSITE AND SOCIAL PLATFORMS
Click here to sign up for the newsletter to stay connected with us!
Follow us on Facebook | Instagram | LinkedIn