Creating and sharing video content for your business may very well be the next big move for your overall GROWTH. 
Studies actually show that brand association dramatically increases after someone watches even just one video from your business, and according to HubSpot, 72% of customers would rather learn about a product or service by way of video.
Sharing video content is HUGE for
expanding your following

building brand association

and generating a heightened sense of trust within your community!
Save yourself some trial and error time by adopting these key tips and practices for navigating the world of video content creation for your business.
The Business Owner's Guide to Getting Started with Video Content Creation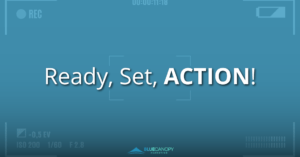 Devise a Content Plan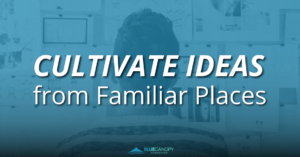 The first step in content creation is figuring out what you want to create and when.
As defined by the Content Marketing Institute, a Content Plan documents the specifics of how you will execute your strategy, and who on your team will be handling each task.
Make an outline or calendar detailing the content topics you want to cover and when you would like to publish them to help guide you through the creation process. 
How does one compile content ideas? Here's how to never run out of inspiration:
Repurpose the content you already have.

There is no need to overwhelm yourself with recreating the wheel. Odds are, you have content in some form that can be revisited and repurposed into something new. Find inspiration in old work and tweak where necessary.

Stay familiar with current trends.

New trends arise all the time in the world of social media, meaning there will always be an endless pool of new ideas to give a whirl. Whether it be a challenge or a popular sound that guides the production of your video, trends can be a great way to get out of your box and experiment with new ideas you may not have otherwise.

It's important to recognize that hopping on popular trends doesn't need to diminish your originality. Joining in on the fun of trending content while making it your own can be an excellent way to expose your brand to new audiences.

Define your content pillars.

A Content Pillar is a substantive and informative piece of content on a specific topic or theme that can be broken into many derivative sections, pieces, and materials. (Upland Software)

Having a designated list of 3-5 content pillars to choose from can help streamline your decision-making process when deciding what to post and when. Simply choose a core pillar to focus your video content on for a given day and rotate through the pillars regularly to keep things diverse.

A good base of content pillars to build off or adjust in a way that makes the most sense for your business is 

Educate

Entertain

Promote

Inspire

Consider exploring the following ideas to find your video stride:

How-To Tutorials

Product or Service Demonstrations

Behind-the-Scenes 

Brand Stories

New Product Showcase
Discover your Setup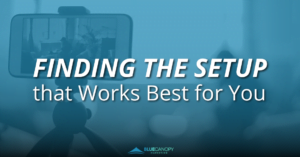 The beauty of recording video content for social media is that it doesn't require an elaborate setup. How you choose to record your videos can depend on a number of factors, the vibe of your brand being a major one.
Is your brand voice more professional and direct? Maybe a formalized, sit-down video with your camera propped on a tripod is the setup you'll gravitate toward.

Is your brand voice more fun and laid back? Keeping things personal by holding your phone just as you would a facetime call and sharing your message in a casual manner may make more sense for you.
After uncovering the right approach for you, be conscious of what orientation or format you need your videos to be for the platform you are posting to.
A functional setup and video creation routine is key to producing your content efficiently and effectively.
For more information on how to up your video production game, check out this self-recording video tutorial on how to look and sound your best.
Communicate Comfortably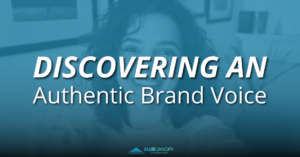 You know what you want to record, you have your script in hand, camera ready… now what?
Talking to the camera in a convincing, natural manner is an art within itself and it's easy to understand that the thought of putting yourself out there online can be scary for some, but with stats like this, it's more than worth it to push yourself out of your comfort zone:
94% of marketers agree that videos have helped increase user understanding of their product or service. (Wyzowl)
Almost 93% of brands say they got new customers due to the videos posted on their social media accounts. (HubSpot)
Video gives a 157%  organic traffic increase from search engine results pages. (BrightCove)
It may not come naturally to you at first, but can be mastered with some time, practice, and perseverance. 
Here are Blue Canopy's top three tips for getting comfortable with video communication:
Talk to the camera just as you would a friend.

Adlib where it feels right and don't adhere to your script too tightly. Speak like YOU.

It can be easy to forget that there is a person on the other side of the camera just like you. Remember we are all just people when it comes down to it, so turn any fears you may have into excitement and get on with your goals!
Record for Results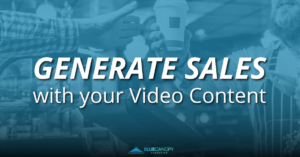 Are you on a mission to create good videos or GREAT videos?
Despite being a subjective argument, there are undoubtedly many tactics you can use to boost the conversion factor of your content. 
According to a study conducted by WebFX, video can improve conversions by a whopping 86%, which emphasizes why your brand should be formulating your video content in a way that increases your chances of conversion.
Here's a brief quality enhancement list of easy value adds and algorithm hacks to incorporate:
Hook viewers from the get-go with an attention-grabbing opening.

Pose a question, bring attention to a customer pain point, lead with an interesting fact or statistic, or even take things in an avant-garde direction! 

Relay your message with clarity.

Customers don't know what they don't know, and it may take a more stripped back explanation to communicate your core message best.

Remember, clarity doesn't always mean simplicity, sometimes a little extra context is necessary for true understanding.

Optimize for no sound.

Most social media users view video content with the sound muted, which is why creating content that can be understood well with no sound is a MUST. 

A video that works well with no sound typically requires closed captioning or regular text captions to help translate the story.

If you opened strong, close stronger.

Cap off your videos with a stellar call-to-action. If the viewer made it to the tail end of the video, they're likely engaged and potentially willing to take the next step. Make it your mission to capture them at this timestamp.

Some CTAs to add to your content arsenal are:

Boost website traffic:

Uncover even more information when you visit our website at www.YourSite.com

Increase your community:

Join our community to receive more information by following us.

Grow your contact list:

Take advantage of our free download by visiting the link in our bio.
Streamline your Process
Navigating a second nature process that accelerates your creation time is the ticket to developing content efficiently. Not to mention, a quick and fluid process is one that saves you time, and time is money.
One of the best practices you can adopt for the sake of saving your precious time is content batching. As defined by Later, Content batching is a productivity technique where you create all of your captions or visual content during a set period of time.
You already know we have a couple of key  tips to help you batch like a pro:
Set aside time on your calendar to bust out a number of videos at once; this is where your content plan and script writing are going to come in handy. 

Keep your videos fresh by switching up your background/location ever so often or work in a few outfit changes to create the illusion of videos being recorded on different days.
Edit efficiently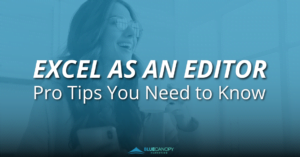 If you find filming your videos requires a lot of your time, editing them takes just as much, if not more.
Fear not, however, as proper planning, understanding, and efficient shortcuts can help reduce your time spent editing significantly.
First and foremost, you will want to figure out what editing software you want to use. We recognize that everyone isn't keen on advanced editing applications such as Adobe Premiere or Final Cut Pro, so which is why we highly recommend the free editing app CapCut.
CapCut is a free video app that is extremely user-friendly and ideal for the absolute beginner.
Click here to download from the Apple Store.
Click here to download from the Google Play Store.
Similarly to how you will need to manage time for recording your videos, you will want to do the same for editing said videos.
Editing multiple videos at once is recommended.

Not only will this cut down on your time spent editing day-to-day, but it will set you up for a consistent publishing schedule for the days or maybe even weeks to come.

Keep your video length limitations in mind, as some platforms don't allow content to exceed a certain length.
Accessibility-friendly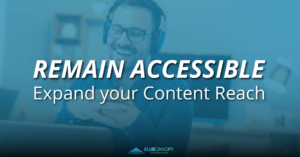 As a business, abiding by ADA-compliance laws and regulations are a must, but did you know that The Americans with Disabilities Act also includes ONLINE accessibility?
Yep, that means what you share on your website and social profiles need to follow digital compliance, which applies to the video content you share.
Not to mention, the more accessible your videos are, the more likely they are to be placed in front of more viewers.
Discover options for how you can make your videos more ADA-friendly by reviewing this essential checklist from the Bureau of Internet Accessibility.
Let's recap, shall we?
Stay organized by devising a content plan.

Discover the recording setup that makes the most sense for YOU.

Uncover your unique brand voice.

Increase content quality to promote conversion.

Streamline your creation process by staying ahead of schedule.

Find an efficient editing process.

Make your videos accessible to the masses.
Now that you're prepped and prepared, there is no better time than NOW to get started on your brand's video content journey!
Thanks for reading!
Interested in learning more about how to better market your business? Check out 5 KEYS TO INCREASING YOUR BUSINESS'S SOCIAL SEARCHABILITY or THE HIDDEN COSTS OF CHEAP WEBSITES
Enjoyed this month's company update?
Click here to sign up for newsletter to stay connected with us!
Follow us on Facebook | Instagram | TikTok | LinkedIn | Twitter | Pinterest