LinkedIn is one of the most powerful and effective ways to network in our digital age. No matter the industry, it is well worth the time to join and actively engage within a community full of bright and successful individuals sharing interests similar to your own.
Many LinkedIn users tend to overlook some of the incredibly useful tools and resources that are just begging to be taken advantage of.
The main areas we'll discuss are:
How to make your research and development efforts more efficient.

How to seek out and make stronger connections that lead to conversions and build your prospect list.

Tactical ways to grow your email list.

Why you should recruit your employees to be brand advocates.
Thankfully, the LinkedIn platform has been designed to hasten the way we connect and receive information from others. Making it a prime tool for when you need to check tasks off the list in a jiffy.
Keep reading to learn how you can grow your business with LinkedIn!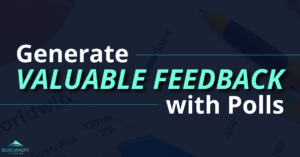 Strategize more effectively with real opinions from target audiences and peers within your industry.
Utilize Polls for Feedback
Your time is valuable, therefore, using quick and effective tools is an absolute necessity when it comes to optimizing your productivity.
We recognize that research and development is crucial for the advancement of any business. This is where LinkedIn Polls comes to the rescue. Since their reintroduction to the platform in May 2020, polls have gained extreme popularity and are shown to be used interchangeably across all industries.
Whatever feedback you receive from knowledgeable people within your industry is a treasure that should be used to your advantage. Creating a poll on a topic or issue that you and your team can't seem to decipher could shave a good bit of time off your problem-solving efforts. It's also important to note that you should try to ask meaningful questions that could prove beneficial to your overall strategic efforts.
Not sure what post? Here's a great resource that'll get the ideas flowing
A Surface-Level Look at LinkedIn Polls:
polls can have 2, 3, or 4 answer options
answers can be no longer than 30 characters
polls can run for 1 day, 3 days, 1 week, or 2 weeks
the content or duration of a poll cannot be edited after posting
Whether you're looking for an opinion, an answer to a tough question, or trying to boost your company's exposure, polls are a convenient route to follow.
Click here to learn how you can set up your first poll today.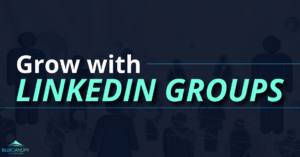 Join and Create Your Own Groups
LinkedIn Groups make connecting with people who share your same pursuits and passions effortless. With the number of groups reaching well over 2 million, it's safe to say you'll be able to find a few that coincide with your industry and interests.
Benefits of Joining Groups
Being that Groups are generally focused solely on a singular topic, they can save you the time and headache of scrolling through a newsfeed full of various discussions, links, and posts. The ability to narrow in on a matter of interest is perhaps one of the most appealing and useful components of conducting your research via LinkedIn Groups.
Once you find some great groups within your niche that you enjoy visiting frequently, it can work to that as a learning resource for not just you, but your team as well. A large majority of the content you'll find LinkedIn users posting within groups are links to useful articles and tools, commentary on their ideologies concerning their business tactics and strategy, and really anything that they feel could be applicable to others' success.
Perhaps most importantly, you'll be able to network and increase the exposure of you and your business to a large number of people within your field that you may not have been able to reach otherwise. These valuable connections can lead to conversions and help lengthen your prospect list.
Getting Started with LinkedIn Groups
Now that you know how advantageous Groups are, you'll probably want to eventually join the ranks and build a group of your very own.
Click here for LinkedIn's step-by-step instructions on how to create a Group
Quick tips for constructing your first LinkedIn Group:
Name your group something that is easily searchable.
Spend some time writing a quality about section, this could very well be the deciding factor that entices potential members to join.
Ensure that your privacy settings are set to standard, so you'll be visible in searches.
After posting some content, start inviting your connections to join, and be sure to promote your group elsewhere to gain even more traction.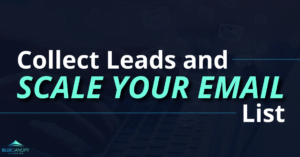 Build Your Email List
Collecting New Contacts Easily & Effectively
Don't be afraid to send messages and start conversations with people in your network, although this is a more manual option, people tend to respond more positively when they are asked personally to be added to your email listings.
Develop and promote an incentive for joining your email list. The incentive you choose could be as simple as a special offer or discount code, free template or checklist downloads, or even case studies, just to name a few. Anything that could be of some value to your target audience would be suitable here.
Target users within groups of similar interests or encourage those within your own group to join.
Here's a resource that details exactly how you can easily export your connection's email addresses into an organized spreadsheet:
How To Use LinkedIn to Build Your Email Marketing List
It's important for us to note here that it is highly recommended you ask for permission when adding anyone to your email list, as well as being mindful that you are only adding those with pertinent interest in your industry/business.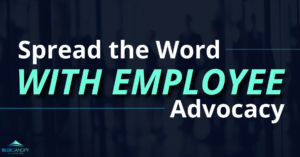 Recruit Your Employees
The contributions that your employees put forth each day to keep your business alive and well are truly invaluable.
Not to mention, their ability to spread the good word of your business with their connections and beyond.
Employee brand advocacy is excellent for expanding your brand's overall reach and exposure to ideal audiences.
Tips for Starting Your Employee Brand Advocacy Program
Set in place specific and measurable goals. Not only will these provide great pillars to work towards, but will help tremendously in calculating your program's ROI and determining how to successfully strategize moving forward.
Ensure the longevity of your program. Design a loose framework for your employees to follow to help guide them and keep them motivated well into the future.
Not sure how to get your employee's on board with advocating for your brand online?
LinkedIn's Official Guide to Employee Advocacy provides brilliant techniques for empowering your employees to grow their networks and advocate for your brand!
Use These Tips to Your Advantage
Now that you have the know-how necessary to boost your success on the LinkedIn platform, start exercising your new skills and figure out how you can best tailor your LinkedIn experience to benefit yourself and your business!
Enjoyed this post? Check out  5 Signs It's Time to Redesign Your Website or our Quick and Painless Brand Alignment Checklist for more tips and information to help you thrive!
Follow us on Facebook | Instagram | TikTok | LinkedIn | Twitter | Pinterest